Hi!  I'm Christina.
Founder of Build Math Minds.
Interested in Joining My Team?
It's my passion to help teachers and children Learn to Love Math.
Teaching math isn't easy and for a lot of teachers it isn't fun…like AT ALL!!  
Especially in this era of education, there is a lot of unknowns about what and how they should be teaching.
With the implement of new standards, assessments, and (for some) new curriculum, teachers are feeling bogged down
and yet left out on their own to make sense of it all.  Build Math Minds was created to help with that.
My Goal:  Make Math Loveable For Both Students AND Teachers
After 10 years in the schools I started Mathematically Minded as a way to share resources and advice with educators and parents.  I was traveling from district to district and even state to state doing math professional development and needed a spot to share my resources.
I LOVE doing PD for teachers, but as my family grew, and grew, and grew, it became harder and harder for me to leave them to travel across the country to do those math trainings.  So, I decided to take my most requested training (Number Sense for PreK-2) and turn it into an online course called Number Sense 101, which just got redone and is now called The Flexibility Formula.
That sparked the start of my PD at Your Fingertips movement.  Teachers can take the course in the comfort of their home.
As well as online professional development courses, I have a library of professional development training videos that are housed inside the Build Math Minds PD site, my monthly membership site.  Members have access to hundreds of PD videos all focused on PreK-5 math.
ABOUT THE JOB:

Virtual Assistant/Systems Support (Remote)
Work closely with the CEO and Build Math Minds Team to develop and drive our brand, offers, vlog, and podcast to maximize lead generation and sales.  Effectively support potential and current customers.  You should be familiar with the online marketing space, able to work and manage time remotely. This is a part-time contract position. 
The Virtual Assistant position will be experienced in navigating online systems that support contact databases, broadcast emails and campaign automation, WordPress pages and blogs, payment and billing systems.
You will provide support to Team Integrator to ensure customer accounts and access are accurate, support launch activities including Infusionsoft campaigns, zoom webinars, email broadcasts, blog and podcast posting, email inbox management, and assist in the support of billing and payment processing.
You know how to prioritize the most important tasks (at times with minimal guidance), and how to think on your feet. At the same time, you pride yourself in your ability to take direction and deliver the desired result.
You love doing tasks on time, and checking them off your checklist! In fact, you are one of those people who doesn't understand how some people can be so disorganized and tardy.
You look for ways to help out and don't just wait to be told what to do.
If you make a mistake, you take 100% responsibility and fast action to remedy the situation.
You have experience handling the technology and platforms for an online-based company.
You have access to regular high-speed internet service.
You are comfortable with learning technology quickly.
You will provide support to Team Integrator to ensure customer accounts and access are accurate, support launch activities including Infusionsoft campaigns, zoom webinars, email broadcasts, blog and podcast posting, email inbox management, and assist in the support of billing and payment processing. This is a part-time contract position. 
Responsibilities Will Include:
Coordinate with Team Integrator to test/tweak Infusionsoft marketing automation steps. Though you will not be responsible for automation and landing page creation, a working knowledge of these tasks is necessary. 

Assist in the "prospect" experience when they are part of the marketing launch cycle.

Assist in the "customer" experience to troubleshoot and support account issues, access, billing and subscription management.

Coordinate with CEO and team members to produce vlog postings, email broadcasts and other regular content processing and posting.

Process videos for closed captions.

Basic video editing.

Be extremely organized in the storage and filing of documents and content related to business, launches and content.

LOVE detail tasks and organization.

Be efficient in inbox management.

Create SOPs around your jobs.
Ability to work efficiently and effectively. Our expectation is that you have a working home office, manage your time well, communicate effectively and understand the responsibilities of a contract worker.

Solution oriented (we expect everyone to attempt to solve their own problems or come to the table with ideas on how to solve the problem) 

Organized and satisfied performing some repetitive detail tasks (there are so many moving parts that you need to be able to keep track of everything and be looking ahead to what's coming next)

Excellent writing skills (you will be communicating to the public in support activities and our audience is teachers so they are critical of grammar)

Great tech skills (this is an online business, which means you'll have to excel at our online marketing platforms and be willing and able to learn those that you don't know). 

Currently we use platforms Infusionsoft, WordPress, Learndash, Leadpages, Canva, Xero and others.

You're a thinker and a doer. You don't need to be told what to do — you're innovative, resourceful, and able to anticipate what needs to get done. 

A positive, high-energy attitude and get it done mindset that searches for solutions instead of focusing on struggles is essential. You think about your work in terms of outcomes and results, not hours worked. 

Responsive and communicative. You know how to close the loop and confirm assignments are received and completed.
It Matters Who You Work With
I'm a small town girl whose main purpose in life (besides my family) is to serve teachers.  Teaching is a difficult job and teachers need all the help they can get.
I live in Idaho with my kindergarten sweetheart (who became my husband) and our four kids. I love being able to work with teachers yet still be able to be there to help out at my kids' school and attend all their events…which there are many.
I LOVE that working online allows us to be there for our families, yet there are also times when we have to hunker down and get stuff done.
There are times when I work just a few hours a day and there are times when I put in 12 hours a day and I like to allow that flexibility to the people who work with me.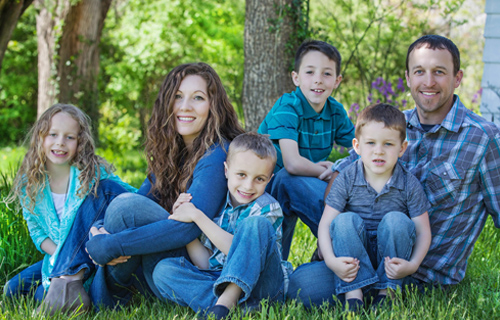 Our Values and How We Work Together
SERVICE TO OUR CUSTOMERS & NON-CUSTOMERS
We know that without our customers, we don't have a business. We understand our customers are seeking support in their educational practices. We work hard to make our customers feel valued, respected, appreciated and also to ensure our programs are easy to navigate to accommodate all levels of technology skills.  We also know that not every educator has funds to purchase professional development, so we provide lots of free content to ensure all educators have the opportunity to learn and grow their educational practice.
OUR TEAM
We are a "can do" team. Working remotely requires the ability to communicate effectively and in a timely manner. Initiative is a must. We all have kids, their sports & activities and we desire a balanced approach to personal and professional responsibilities.  We get projects done so we can enjoy time with our family. We take responsibility for mistakes, we ask questions, we seek clarification when necessary.  
INTEGRITY
If we say we're going to do something, we do it. We follow through on what we say we are going to do.  We keep to deadlines and see things through to completion. We take responsibility for our actions and areas of responsibility.  We are quick to help and support the "entire team" needs.
CREATIVE AND FLEXIBLE
We are problem solvers and creative thinkers.  We expect suggestions and input on current processes and new ideas.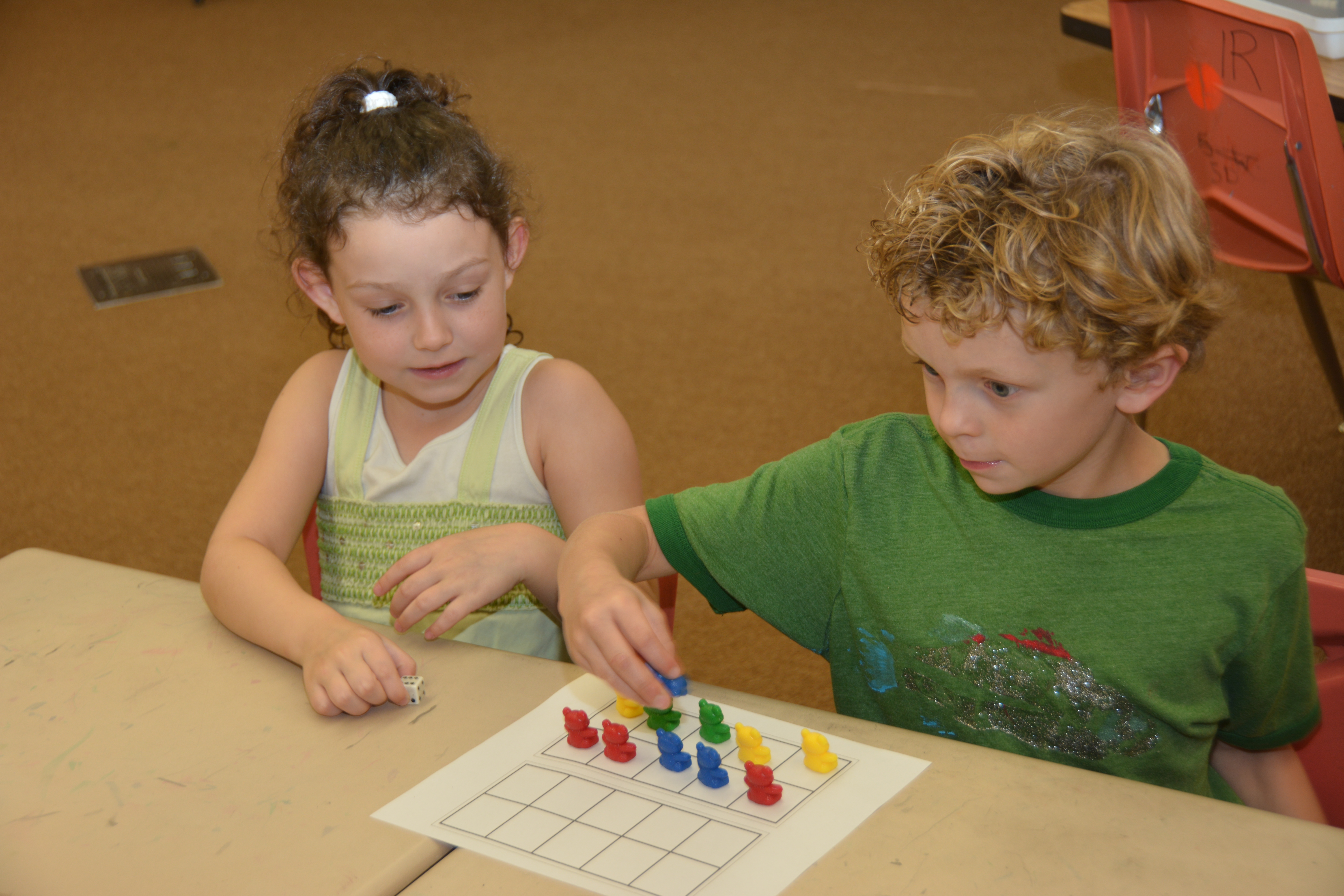 Who We Help
The best part of working for Build Math Minds is that you are not only helping thousands of teachers, you are impacting all of their current and future students.
Unfortunately, mathematics sorts kids and ends up limiting their potential careers.  Kids who aren't successful in math won't pursue careers as doctors, nurses, scientists, engineers, and so on.
We get to help teachers to help the kids to see themselves as mathematicians.
Want to be a part of the Build Math Minds Team?
Application Instructions
If you'd like to be considered for this role that is a part-time (10-20 hours per week) contract position, send a PDF of your resume and the summary of your DISC assessment to info@buildmathminds.com. Take the DISC assessment here. https://discpersonalitytesting.com/free-disc-test/ Download "A Summary of Your Report" PDF and attach it to your email. 
Pay: We are not interested in the "least expensive" option. We are looking for the "right person". Your compensation will reflect your skill level and approximate time commitment.