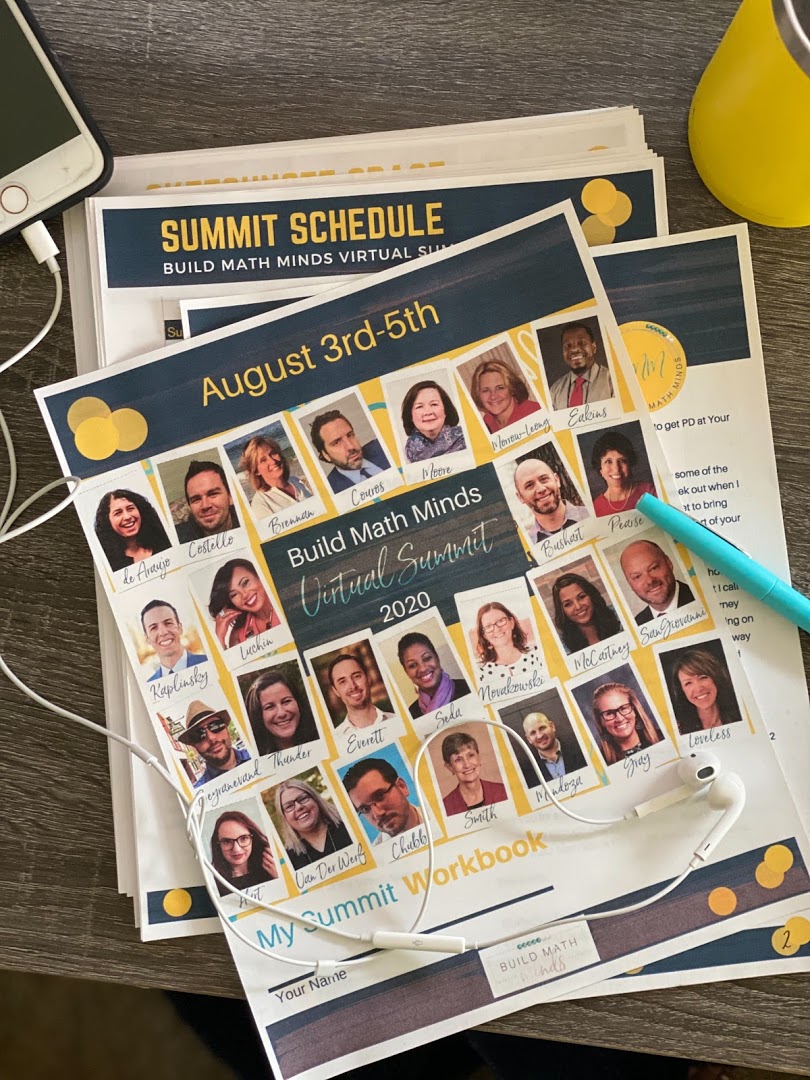 VIRTUAL MATH SUMMIT 
It's Math PD at your fingertips!! I'm bringing together 31 amazing presenters August 3-5 just for elementary teachers.  All sessions will stay up for free access through August 10.
Go here to get registered: http://buildmathminds.com/virtual-math-summit/
Join Sheldon Eakins, Pamela Seda, John SanGiovanni, Robert Kaplinsky, David Costelo, George Couros, and many more for the BEST online elementary math conference. Never before have you been able to watch all these presenters from the comfort of your home.
So, follow the link to get registered and then share with your teacher friends so you can plan your Virtual Math Summit get-together to watch the sessions with your colleauges! http://buildmathminds.com/virtual-math-summit/ 
My Goal:  Make Math Loveable For Both Students AND Teachers