It's my passion to help teachers and children Learn to Love Math.
Teaching math isn't easy and for a lot of teachers it isn't fun…like AT ALL!!  Especially in this era of education, there is a lot of unknowns about what and how we should be teaching.
You are NOT alone.  With the implement of new standards, assessments, and (for some) new curriculum, teachers are feeling bogged down and yet left out on their own to make sense of it all.  I'm here to help with that.
My Recovery.
I am a former middle school math teacher who learned, and taught, math the traditional way.  That was until I realized that many of my students did not learn math the same way I did.  So, I embarked on a journey to increase my understanding of mathematics in order to teach it to my students.
Now I am a Recovering Traditionalist and a teacher educator who gets the pleasure of helping other teachers learn what I learned about how children think about mathematics.
I love being able to help teachers on their own journey of moving from the traditional drill & kill type teaching to a balanced approach of helping kids build their conceptual understanding before we expect procedural fluency.
I blog about some of the issues that come up during the PD I do over at The Recovering Traditionalist.
My Goal:  Make Math Loveable For Both Students AND Teachers
After 10 years in the schools I started Mathematically Minded as a way to share resources and advice with educators and parents.  I was traveling from district to district and even state to state doing math professional development and needed a spot to share my resources.
I LOVE doing PD for teachers, but as my family grew, and grew, and grew, it became harder and harder for me to leave them to travel across the country to do those math trainings.  So, I decided to take my most requested training (Number Sense for PreK-2) and turn it into an online course called Number Sense 101.
That sparked the start of my PD in Your PJs movement.  You can take the course in the comfort of your home or even out on the lake… anytime, anywhere you have an internet connection.  No more do you have to wait for your district to bring in professional development, you have it at your fingertips.
As well as online professional development courses, I have a library of professional development training videos that are housed inside the Build Math Minds Community.  Members have access to monthly PD videos as well as archived video trainings….all focused on PreK-5 math.
My Support Team
My main support staff is my family.
I live in Idaho with my kindergarten sweetheart (who became my husband) and our four kids.  My kids are my personal guinea pigs as I test out stuff 've learned through research.
I love being able to work with teachers yet still be able to be there to help out at my kids' school and attend all their events…which there are many.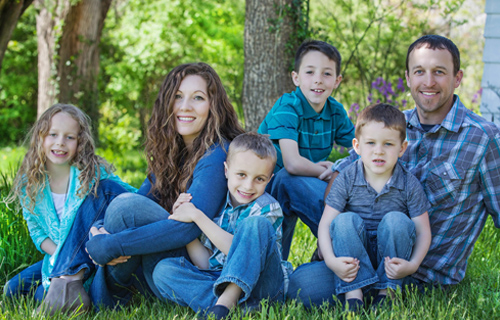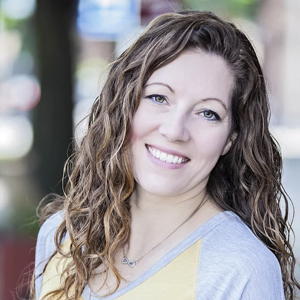 PROFESSIONAL BIO
Short version
Christina Tondevold is a Recovering Traditionalist.  She previously taught mathematics traditionally and expected the students to parrot back what she taught them.  Now she gets to work with teachers in developing students' mathematical understandings in ways that are not limited by the traditional ways of doing and teaching mathematics through her site BuildMathMinds.com where you can get PD at Your Fingertips.
Long Version
Christina Tondevold is well known for her fun, highly practical and engaging workshops chockfull of the best, new mathematics resources that teachers can use immediately in their own classrooms.
Christina has taught math for years to students – and their teachers – in grades K‐8 and she has been involved in training teachers in the big ideas of K-8 mathematics and current technology that is easy to understand and powerful to use in ways that fully engage students and significantly boost their achievement in mathematics.
Through her work with elementary students, Christina knows that a child's belief about their mathematical abilities starts early. Her goal is to help young children see themselves as enthusiastic, budding mathematicians.  Christina knows it is possible to break the old destructive cycle that it is acceptable to not like mathematics. Using a student-centered approach to teaching mathematics ensures that students will be enthusiastic about math and significantly increase their math understanding and achievement.
Christina wants to break the cycle that it is acceptable to be bad at math and help all children Build their Math Minds.  If you want Christina to help your staff in their quest to increase student achievement in mathematics, visit her website BuildMathMinds.com to learn about getting PD at Your Fingertips.